I was skeptical, at first. But this is really starting to look good.
The wonderful people at the
Time Travel Fund
have an offer that I can't refuse. If you entrust them with a small monetary gift (the site says $10 will do) they will put this money into a market account so that the money will grow. In the future, this group will pay someone to come back in time and bring you to the future to inherit your fortune!
Provided, of course, that time travel is ever invented.
It's difficult to refute their premise when you read their great scientific facts like this one:
"...according to the equations of Albert Einstein's general theory of relativity (the best theory of time and space we have), there is nothing in the laws of physics to prevent time travel"


Well, I don't know who could be a doubter after that. And it all came together when they showed the group picture.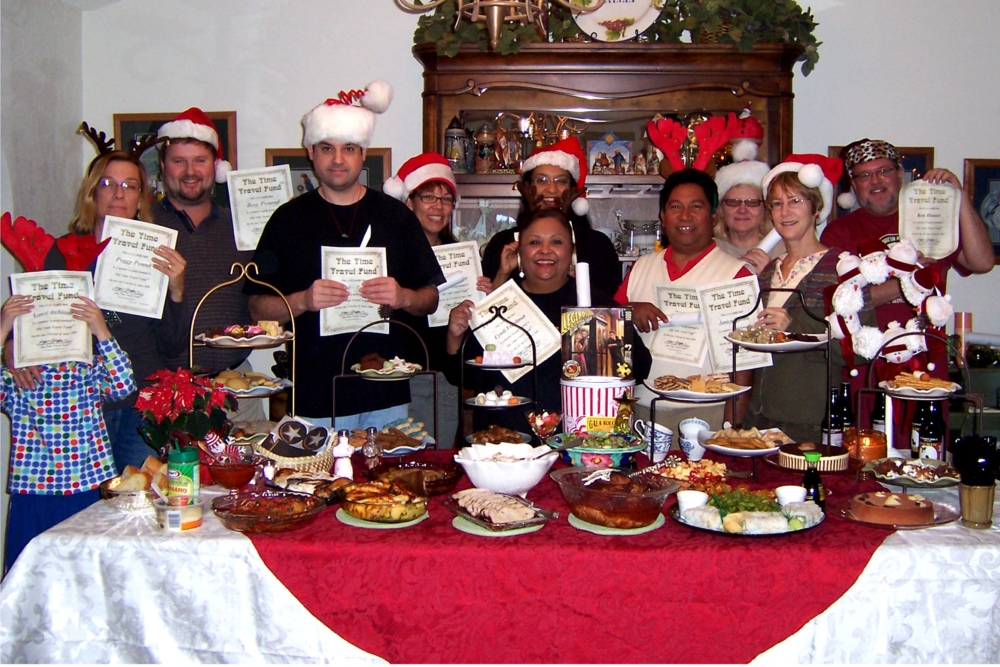 There is even a handy investment calculator to help you estimate the amount you need to place in the fund. Who can refuse?